What to do with angry chicken?
Build a chicken coop!
55°39'40.6"N 12°36'16.4"E I with abs, bvs


Caught in a dilemma.
A conversation after dinner; early spring still during the lockdown:



A:
There is this playground, where they have this little farm
for the children, with chickens.
And there was this one, looking at Lilly and me,
minding my own business and what do I know.
Lilly on the floor, crying, her little hands,
holding her face in tears.



B:
What happened?



A:
The chicken! It went right for the eye.



B:
Wait, what?


A:
No, nothing happened but almost it did.
I wouldn't know what I've done.
I mean, this chicken was crazy!



B:
So, what did you do then? How is Lilly?



A:
She is fine now. She was scared, of course, she cried
and was scared. Her face looks better already.
But I was furious. Especially, when I complained
and asked what could we do.
You know what this - I don't know who she was - said to me…



B:
It's impossible, we cannot do this.


A:
Ha! Exactly. Sort of; she said that that chicken,
the little motherfucker, always does this.
She has attacked kids before. So what?



B:
Hm.



A:
I fucking hate this chicken.
I'm going to kill it.



B:
Haha.
No, you're not.


A:
So what are we going to do about it?

We decided to heist the chicken, all of them since they are social animals, and house them elsewhere.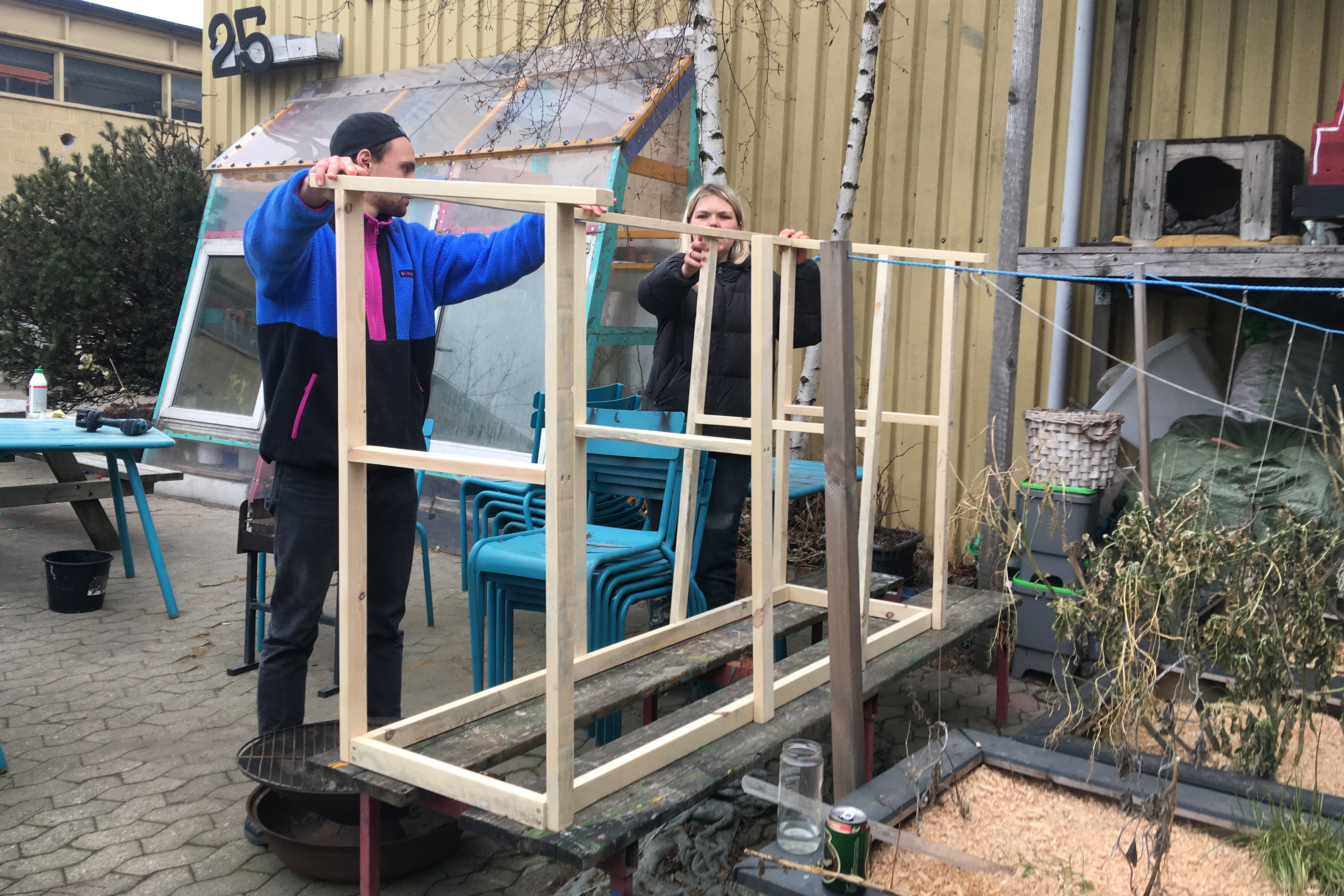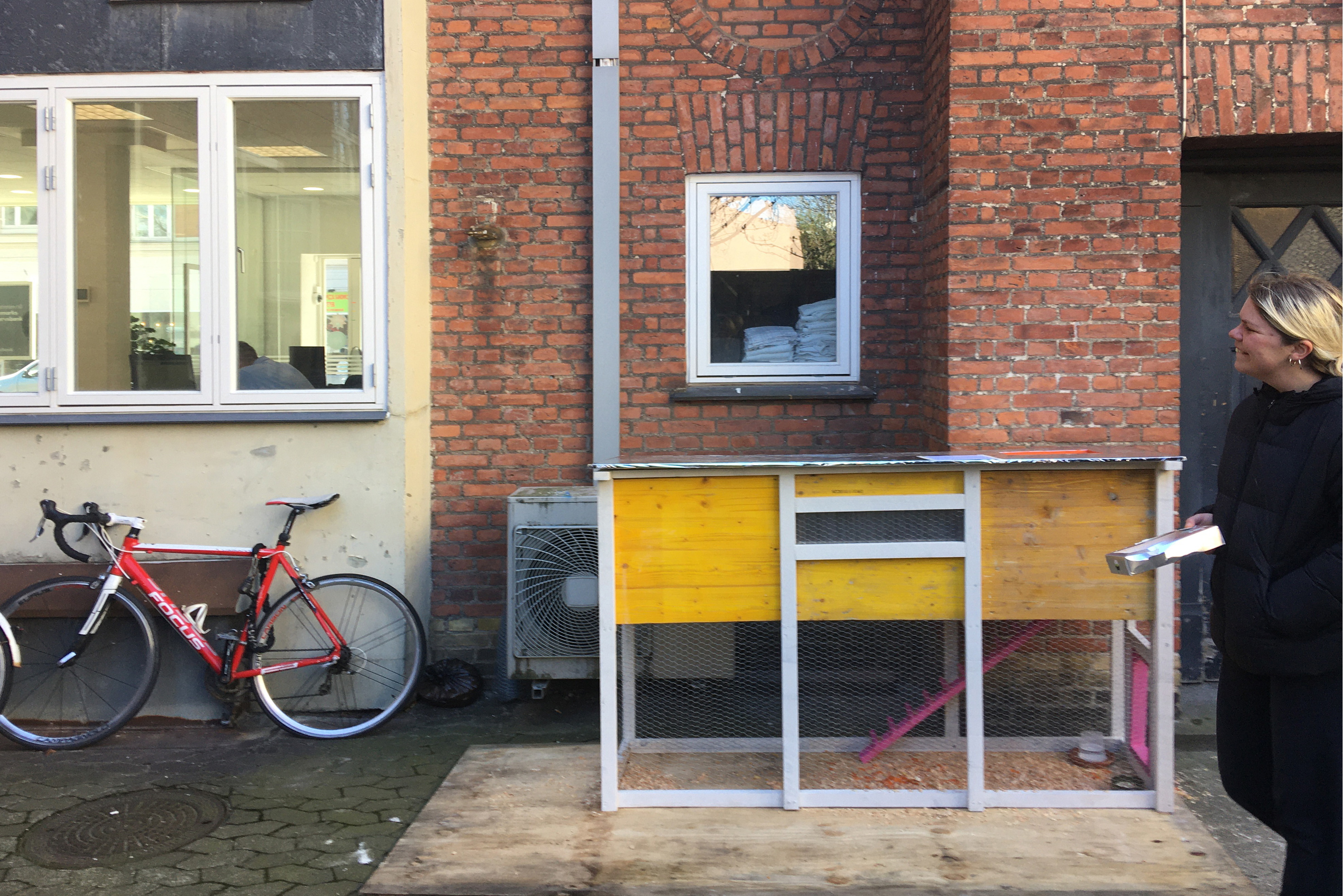 A:
Is this going to be our COVID-project?



B:
I hope so.



A:
We should get our boy C. as well,
he needs a project, I think.
You know?



B:

Perfect!

Let's do it.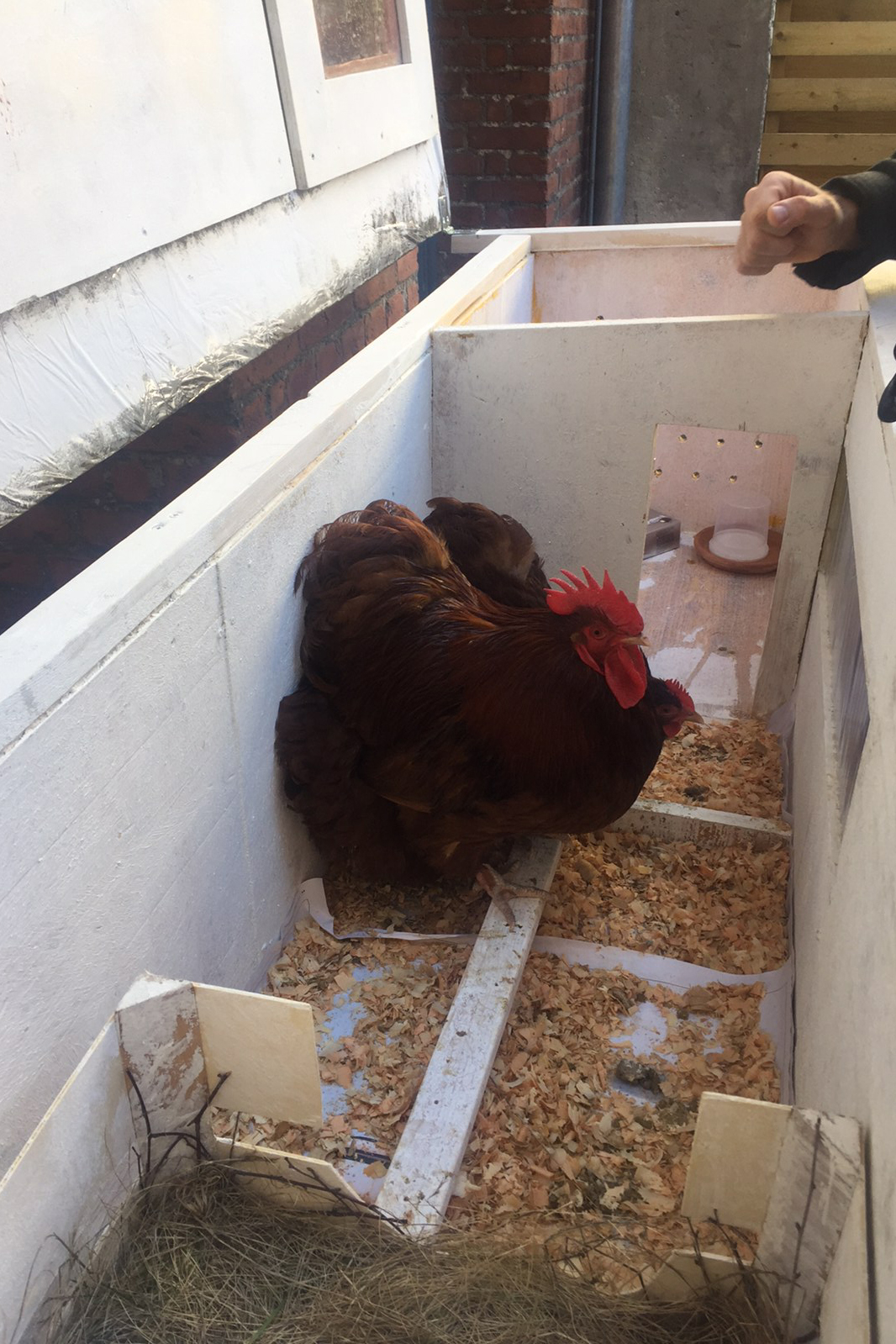 abb, bvs and bsh designed and built a chicken coop, adopted two hens and a cock, brother and sisters in fact and made sure, it all ends up in good and trustworthy hands: