Island Imaginary - the unlikeliness of a parthenogenesis (by doing things meta)
54°57'36.0"N 10°28'48.0"E


Starting point is a text by Gilles Deleuze entitled Desert Islands, which one should allegedly try to understand with one's gut rather than one's head; this project deals with the context of the estate of being an island and a ruin on the very same island; projecting one's own depressive feelings into a project.


The island as a place really does exist. So does Hjortø in the South Fyn Archipelago, a bunch of islands in southern Denmark. At first glance, this is not the lonely island where you have to decide on a single book or song. A handful of people even live here. Regularly, a small ferry, with room for one vehicle, steers towards it from the next largest coastal town. The crossing is a ritual that manifests the seclusion on the island, still yet weaving. Nonetheless, this island is somehow just a placeholder for something else.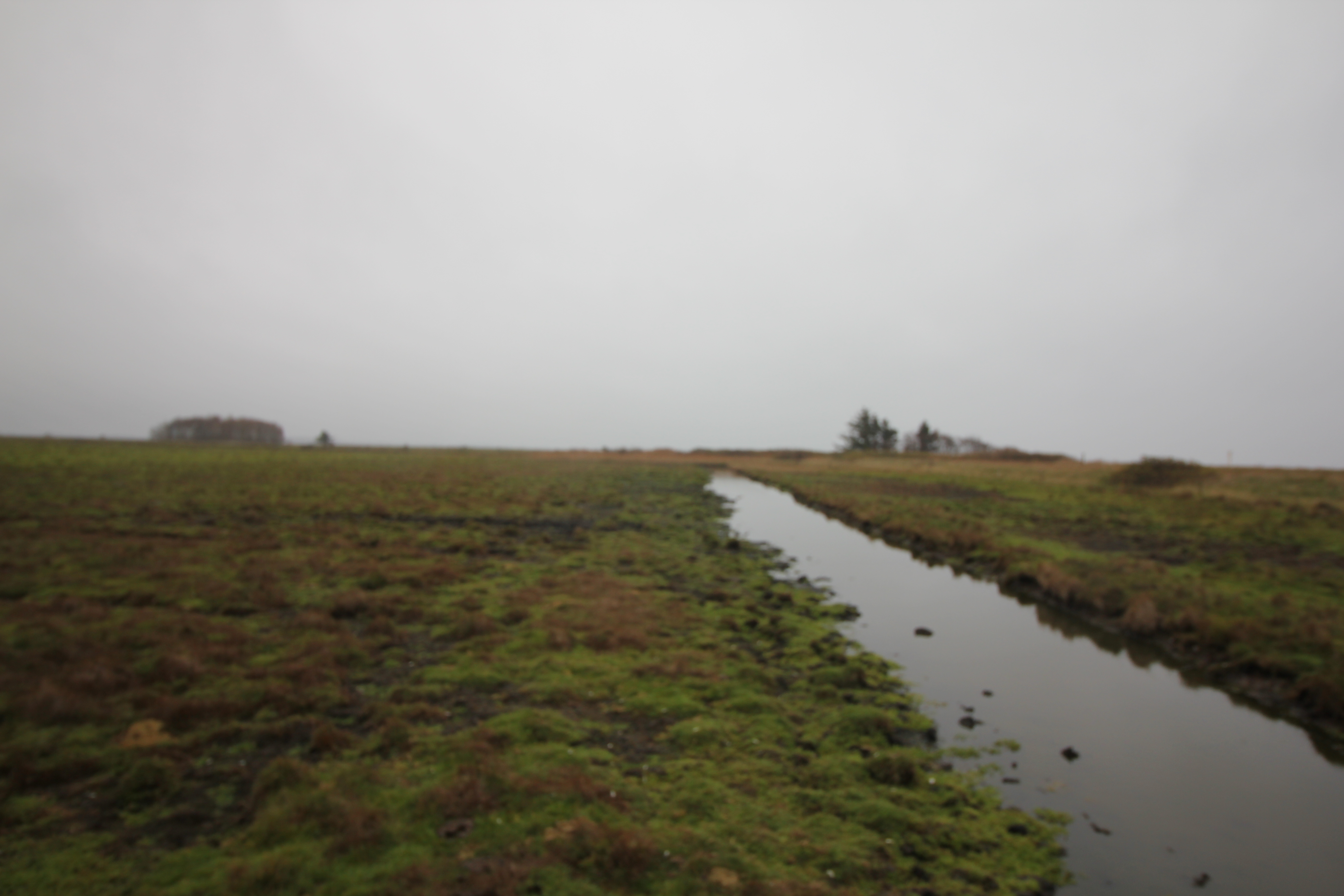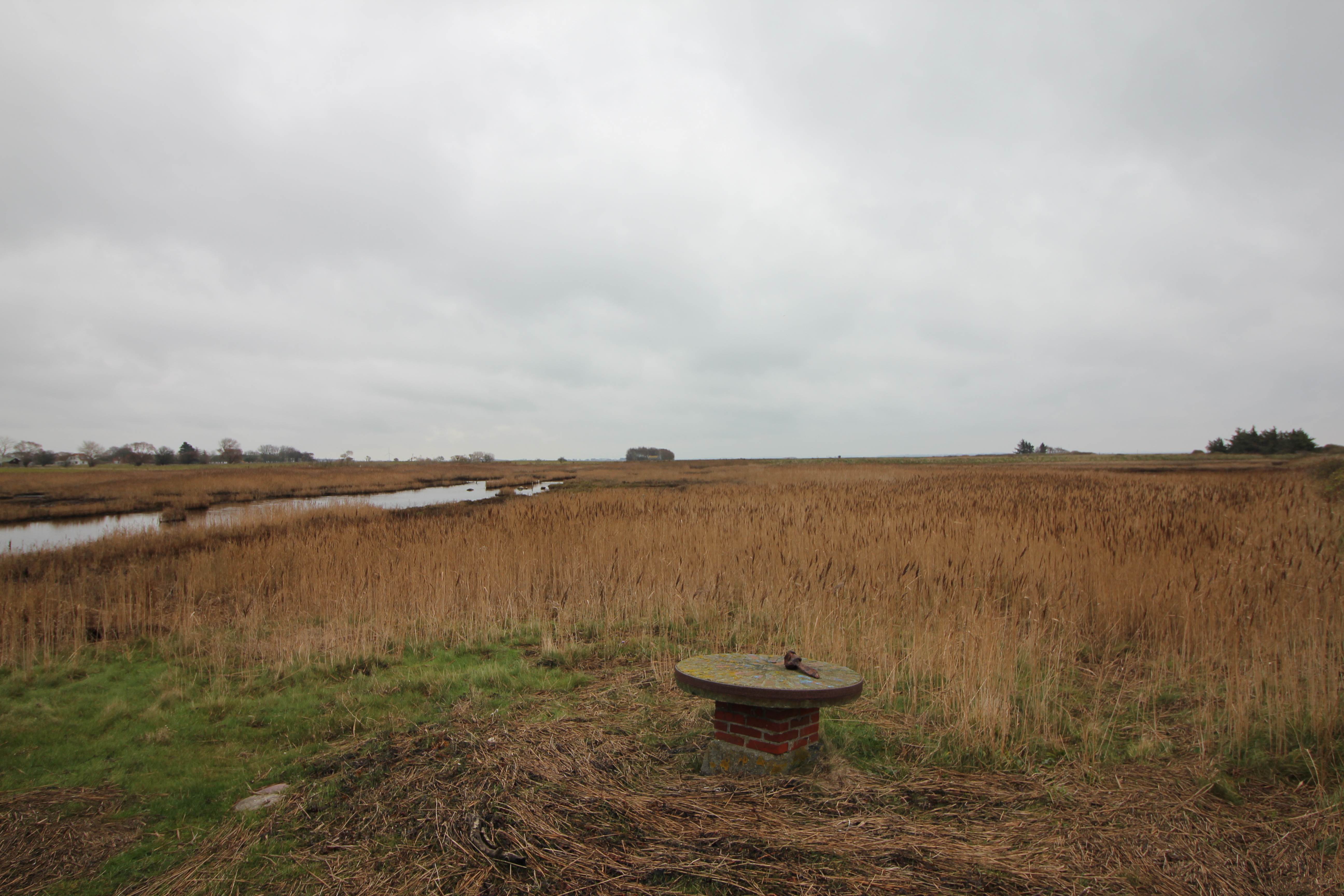 Deleuze talks about how islands are somehow never quite deserted. He compares them to floating eggs. The essential is not the island or egg per se, but everything that surrounds, isolates, depends and also connects, even embraces the island. No man is an island, goes a truism that's been floating around in my head. The gut feeling for a design project grows slowly over my head. Like the sea an island, time is gurgling the project. Over two semesters I dive into a flood of meaning for scraps of text, and drag the project around in circles, with the idea of designing something relevant. Meanwhile, the Brexit negotiations are happening but not order.

Ideas, texts, sketches, drawings, and other findings, everything drifts or slowly sinks to the bottom and is forgotten. The work, the ongoing process on the project within the academic framework, isolates one more and more. With the last of my strength, I save myself to the shore, I push it over the surface, tell myself that the path is the goal and hoist it onto a meta-level. Become the imaginary island, the egg afloat on water, hoping that parthenogenesis isn't just a complicated word.





Site visits felt scattered and lonely. The few locals made themselves scarce and didn't seem to want to pay any attention to me. So the desert island after all. People who live on the island: an old fisherman, an even older lady, a married couple on a farm, who are no longer quite so young, as well as an early retiree who has moved here more or less recently. The few residents and their extended families own the remaining buildings and plots. What once has arrived here stays here; becomes the island itself. There is a fine line between self-realisation and self-destruction.





Various forces have acted on the island over time. Wind and water sweep away landmass on one side to drizzle it along a sandbank on the other. Storms flood farmland and turn it into salt marshes. The political and economic climate made the penultimate residents leave the small village community for the mainland. The left houses now serve as summer homes. One former single-family house slowly falls apart. The ruin.






During one of my visits to the island, I tried to make an inventory. I strolled around the houses and backyards keeping a list. What do we have here? Electricity, water, and basic infrastructure. Essentially, everything you need:



grey rocks
big stones
harbour wall
wooden jetty
fisher boat
mooring (for the ferry)
lamp post
lifebelt
flagstaff (laid on the ground)
wooden stakes (placedtemporarily)
harbour buildings
locked doors
old wooden cottage (the "museum")
a small white vessel on the beach
gravel
pathway (gravel)
picnic bench
big green container (hazardous waste)
big green container (on rubber wheels)
staff (no flag)
staff (no flag)
picnic bench
garbage cans
wooden shelters
picnic bench
EUR-pallet
asphalt
street lamp
signposting
metal vessel (boat; on a trailer)
metal vessel (boat; on another trailer)
metal vessel (boat)
metal vessel (boat)
metal vessel (boat)
metal vessel (boat)
pieces of wood
small concrete wall
brick building
wooden stake (dive-on installed on it)
street lamp
picnic bench
birdhouse
staff (no flag)
bin
brick building (community centre)
locked doors
path (dirt)
wooden jetty
vessel
metal stack
hedge
asphalt
brick building
wooden shed
old vessels
brick building
satellite dish
hedges
brick building (with plenty of fishing nets)
fishing items
things
boat (on a trailer)
boat (on a trailer)
boat (on a trailer)
hedges
brick building
attached steel balcony
garden
birdhouse
letterbox
picnic bench
pieces of wood
shed
boat on trailer
wooden garden fence
lawn
treetrunks
hot tub (covered)
sauna (barrel)
shed (stacked with wooden logs)

wooden building
brick terrace
flagstaff (National flag)
picnic bench
garden ornaments
pieces of wood
corrugated sheet
barn
cortex steel boxes
some kind of garden
old vessel
old vessel
old vessel
trailer
metal barrel
dishwasher
fridge with freezer
build-in oven
trailer
things under a sheet
birdhouse
metal basket
pieces of wood
trailer
trailer
vessel
car wreck (stuffed with pillows)
tractor
pieces of wood
trunk
wood (under tarpaulin)
metal barrel
barn
wooden building
dilapidating building
building material
tractor
brick building
solar panel
solar panel
street light
distribution box
brick building
garbage can
garbage can
garbage can
excavator
stack of corrugated sheets
pieces of wood
hedge
brick building
tanker (Texaco)
hedge
metal framework (football goal)
metal framework (balcony?)
hedge
metal gate
brick building
cut tree
street light
stack of bricks
stone wall
dilapidating building (ruin)
barn (filled with stuff)
toilet seat
mobility scooter
wooden box
things under a metal lid
waste
gravel
tractor wreck
picnic bench
hand pump
basket
swamp
small vessel
windmill
bricks
wooden structures
gate to the underworld



Items and artefacts are all swallowed by the island; swallow the island. Remnants of dreamed dreams, memories, and past but at the same time matter of the island itself, the potential of a new beginning, the egg. Parthenogenesis?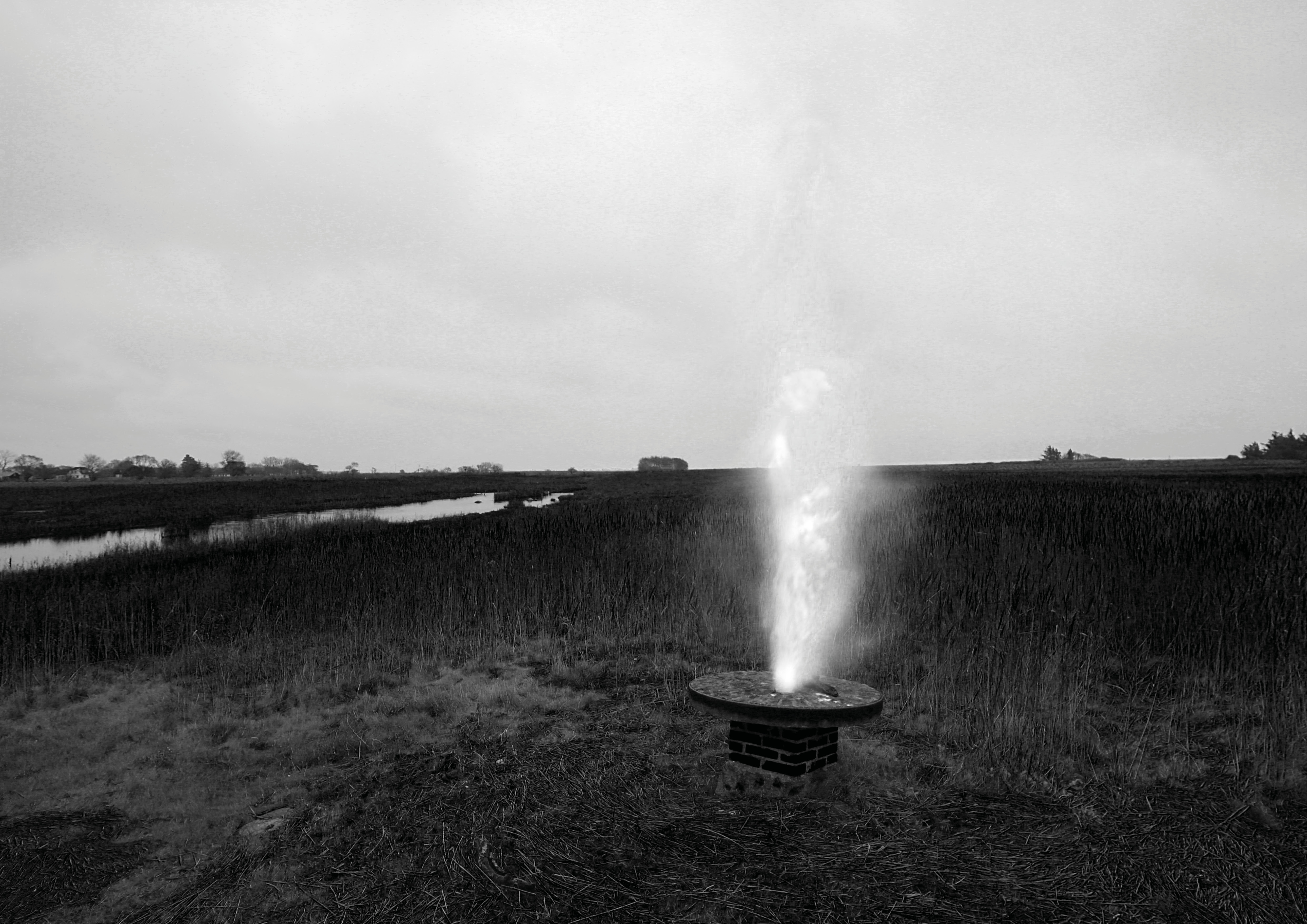 This project is becoming more and more of an island itself. I own it; it owns me. I am the island. Secondary forces are impacting me. Deleuze, Simmel, Foucault and Latour. I'm confused, have more questions than answers. Can an architectural design even be the answer? To what kind of stupid question?

I position myself somewhere in between. And while I'm getting seriously concerned about my depressive mind, I'm holding on to my project to keep it from drowning me.





It's all there, but the problem - if there is one - is merely hypothetical. The student visualizes ideas, invents scenarios and presents the project. A performative ritual of academic meritocracy. Like all the junk on the island, everything is there for the project to be. Visualizations, scenarios, etcetera and yet there is something in between that prevents it from being realised. Self-destruction after all?





Remember the essence of the island. What surrounds the island? The atmosphere. Create the atmosphere of my state of being an island, that is the product of the process. The part of a project which is presented is to be quantified. Images within a sombre aesthetic, a suggestively drawn mechanism using primary powers, collect water which evaporates over a furnace in the very core of the island. Again, everything is there to transform the energy, to create. But only warmth remains in the gloomy atmosphere.





This work was presented or performed on the verge of a panic attack in June 2019. The atmosphere was depressing, lonely and wonderful at the same time.